2016 Exhibition Environmental Design
Client:
Blanton Museum of Art
Role:
 Environmental Designer, Production Manager
Brief:
 Create environmental graphics and text panels (in English, Chinese, and Spanish) for exhibition "Book From the Sky". Incorporate ancient Chinese print style into the wall panels. Design and source wood blocks for an education activity.
Photos by AZULOX VISUALS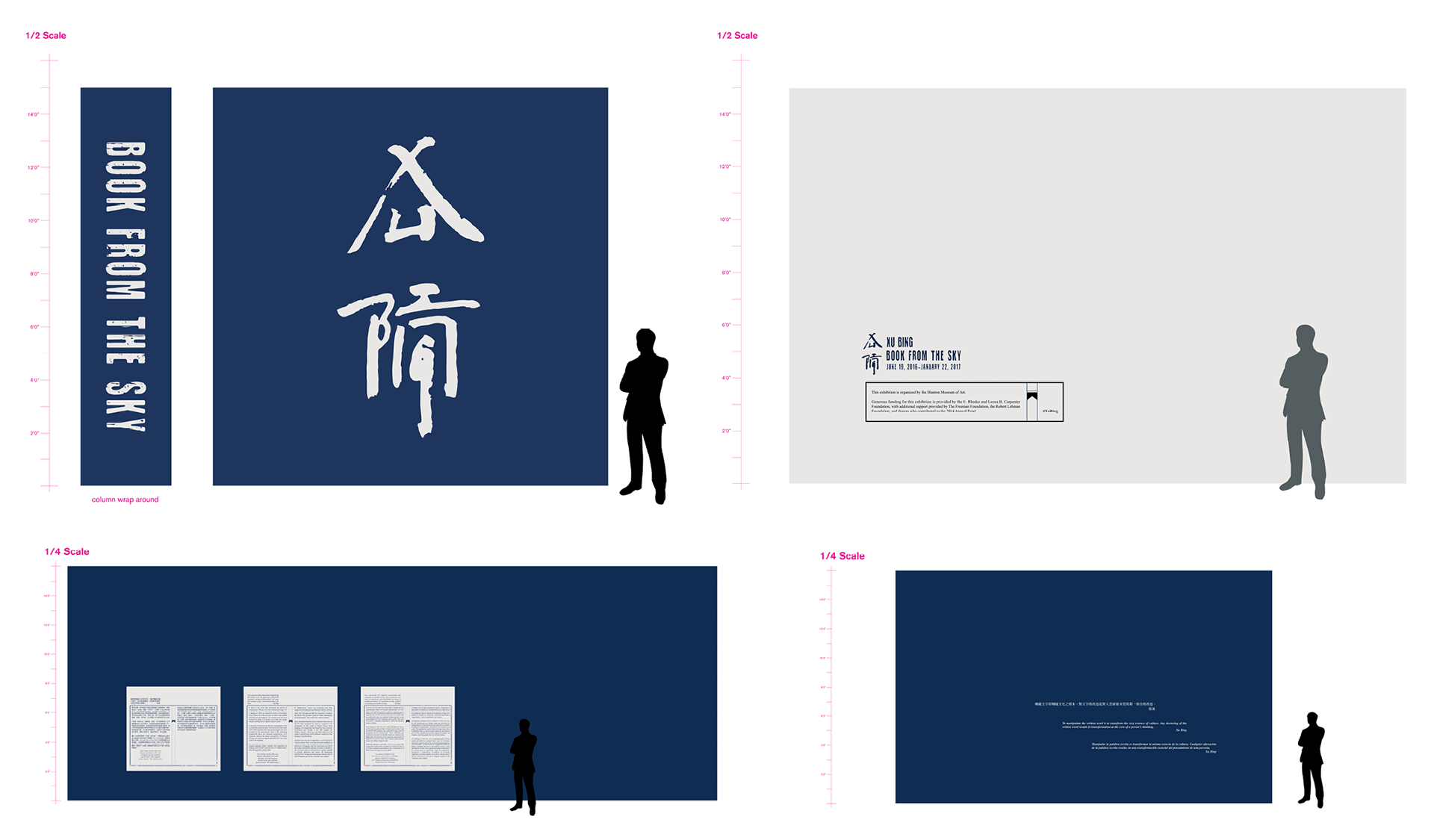 Books from the exhibition (left) and an example of the final gallery text panel.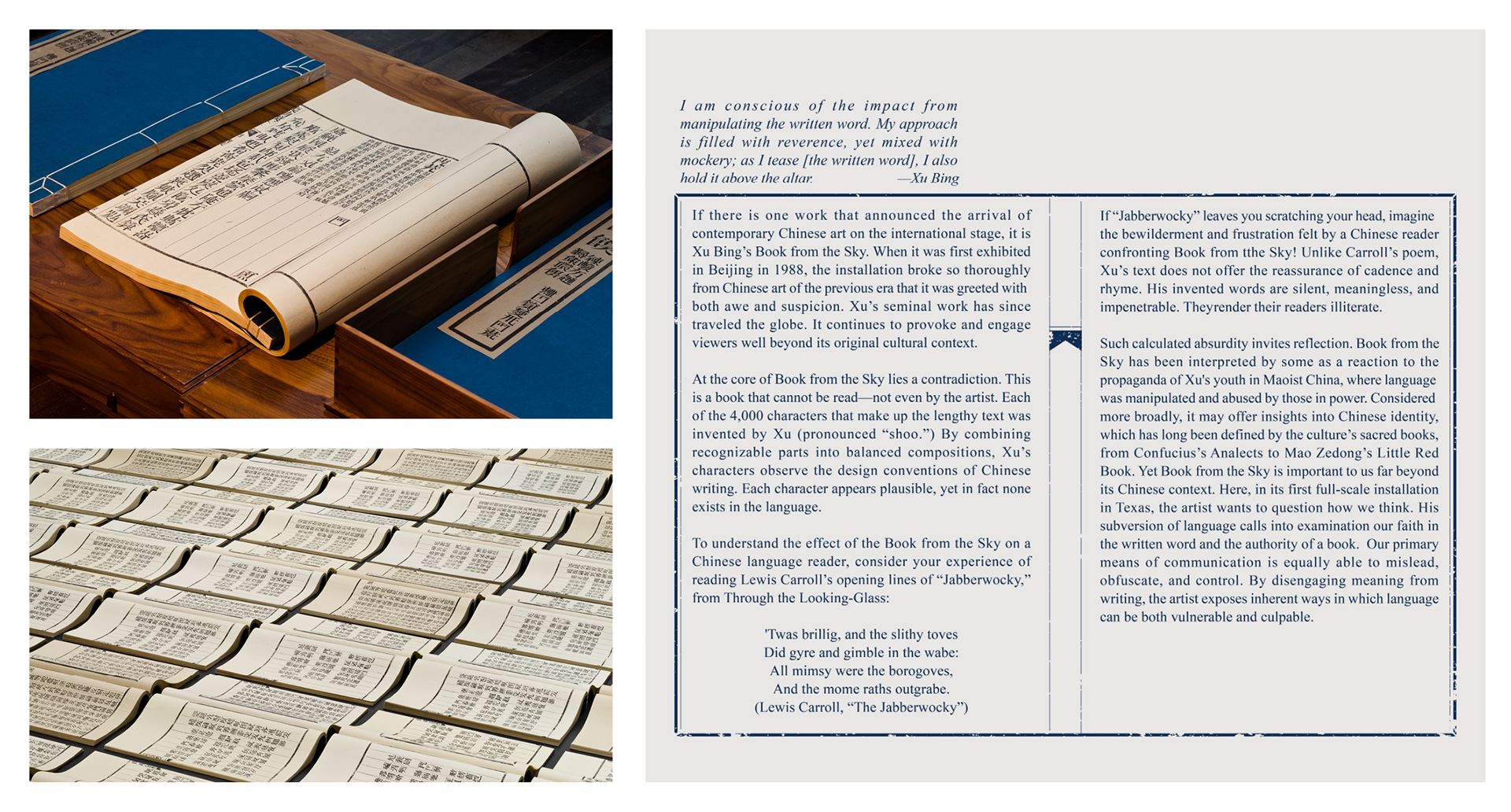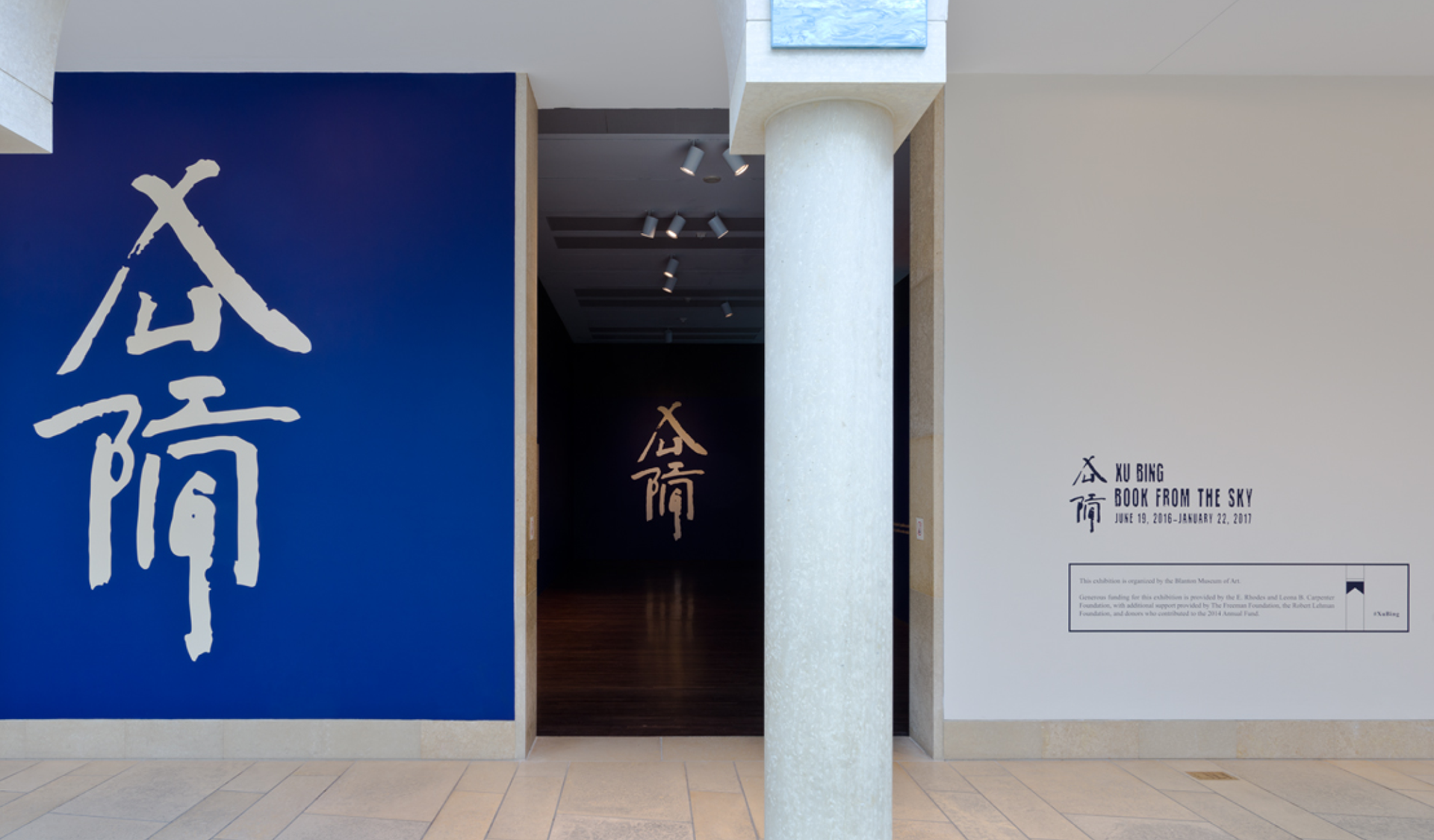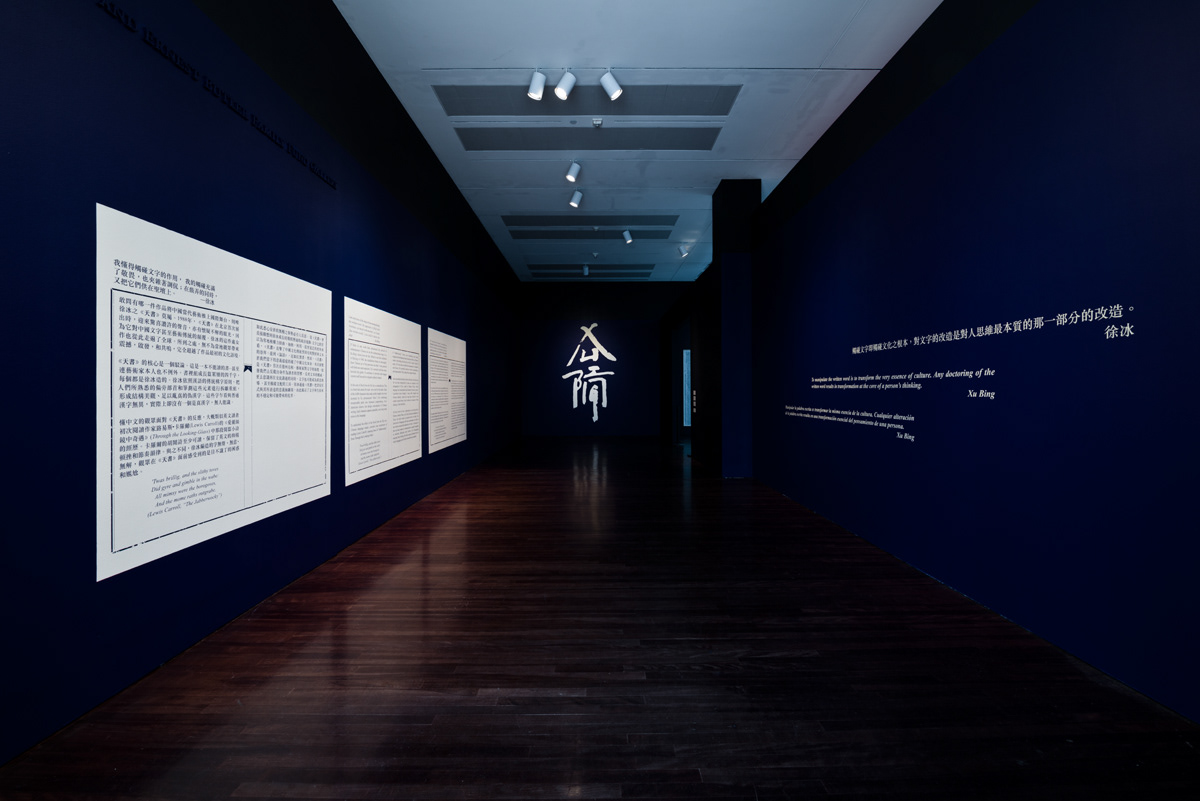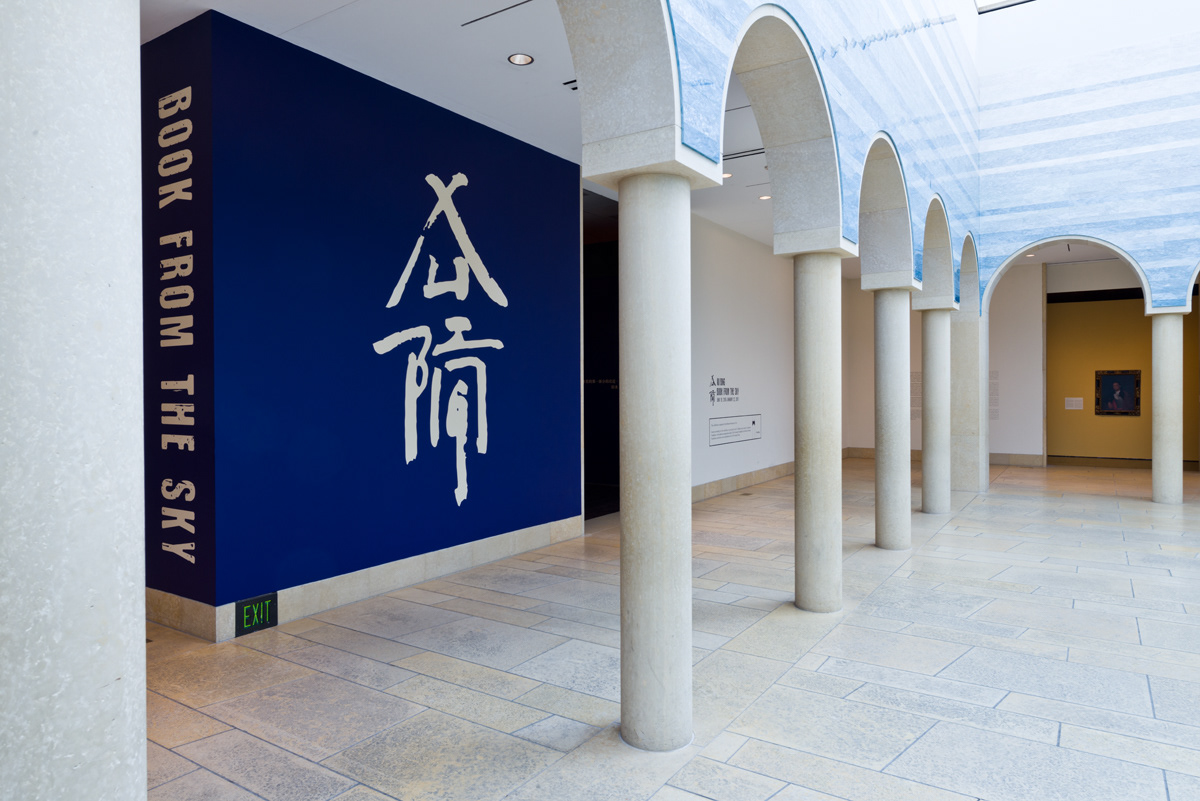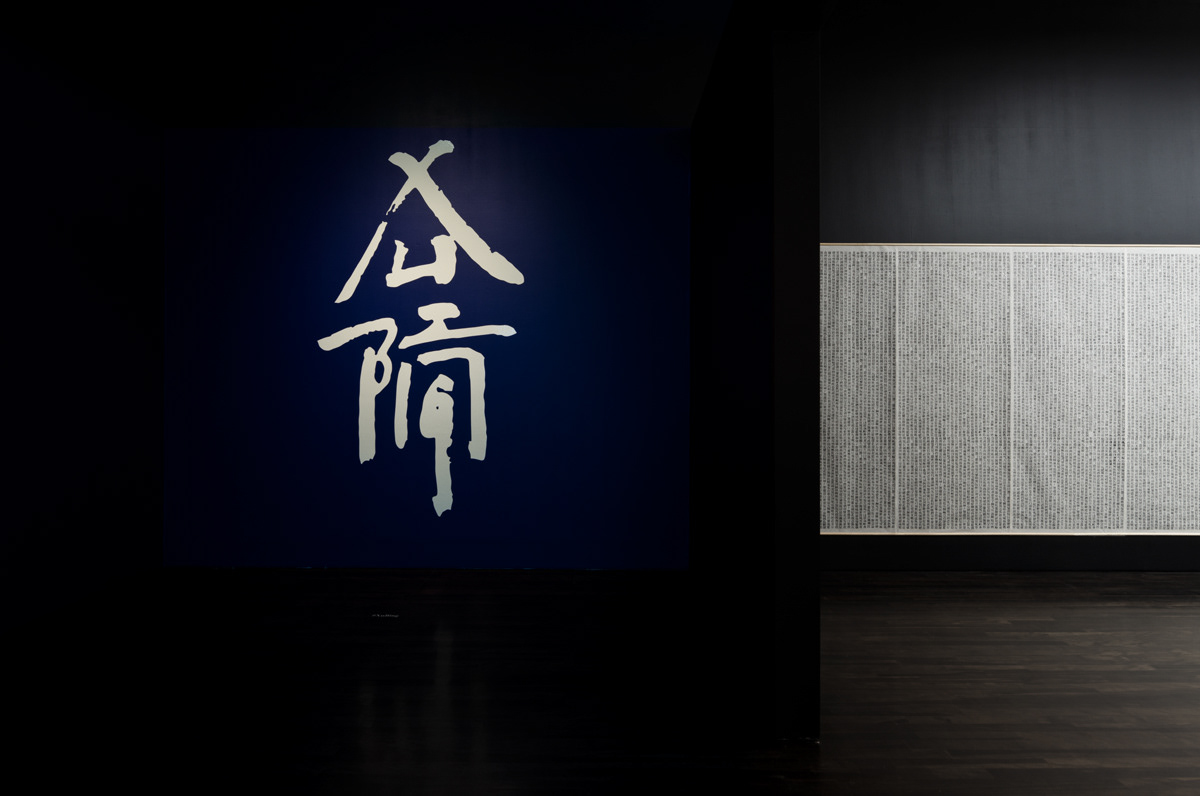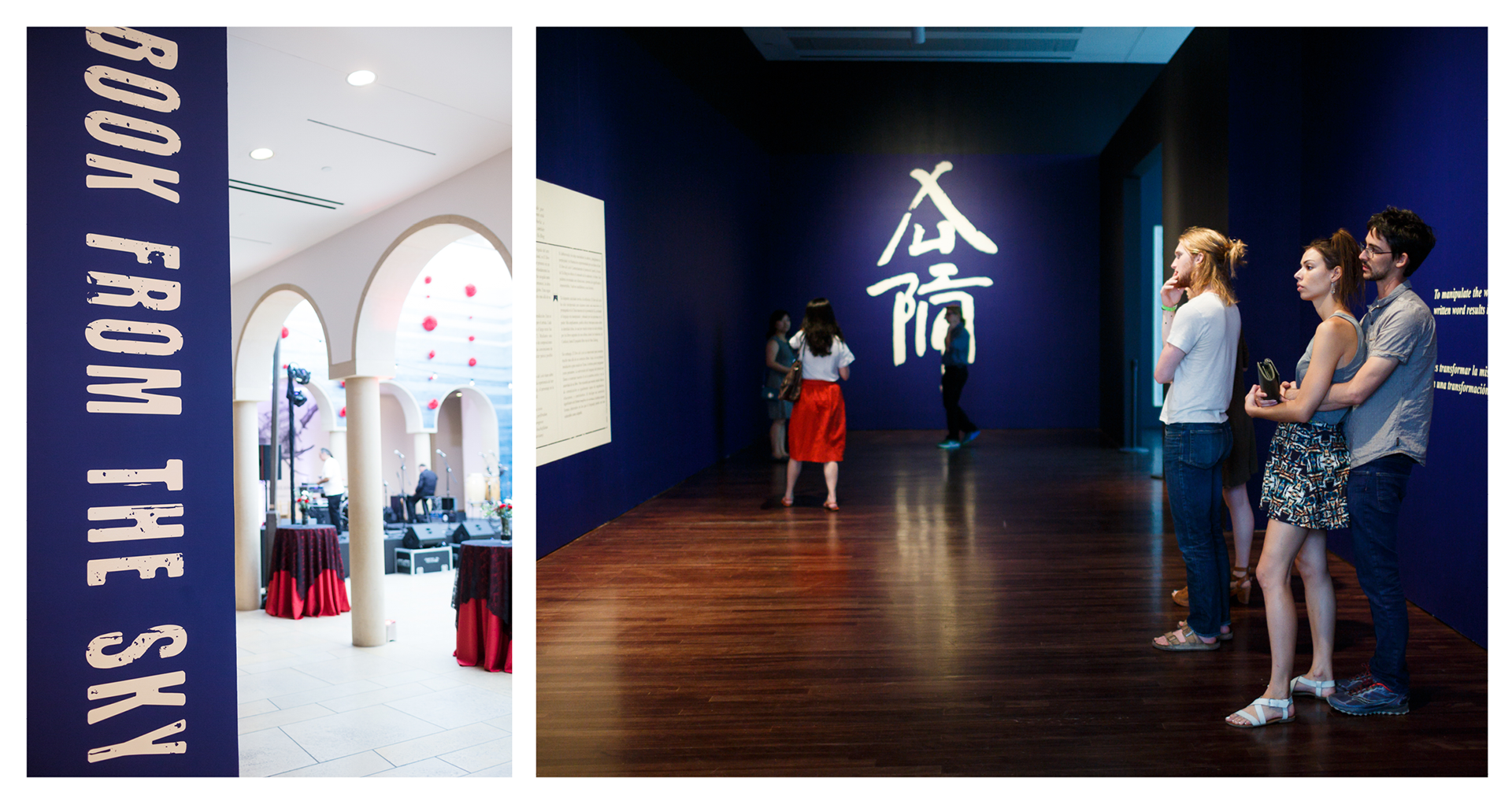 As a part of the exhibition, I worked with the curator to design small wood blocks with Chinese character radicals on them, so visitors can roll the blocks to create their own character. The final blocks were laser cut by a local contractor.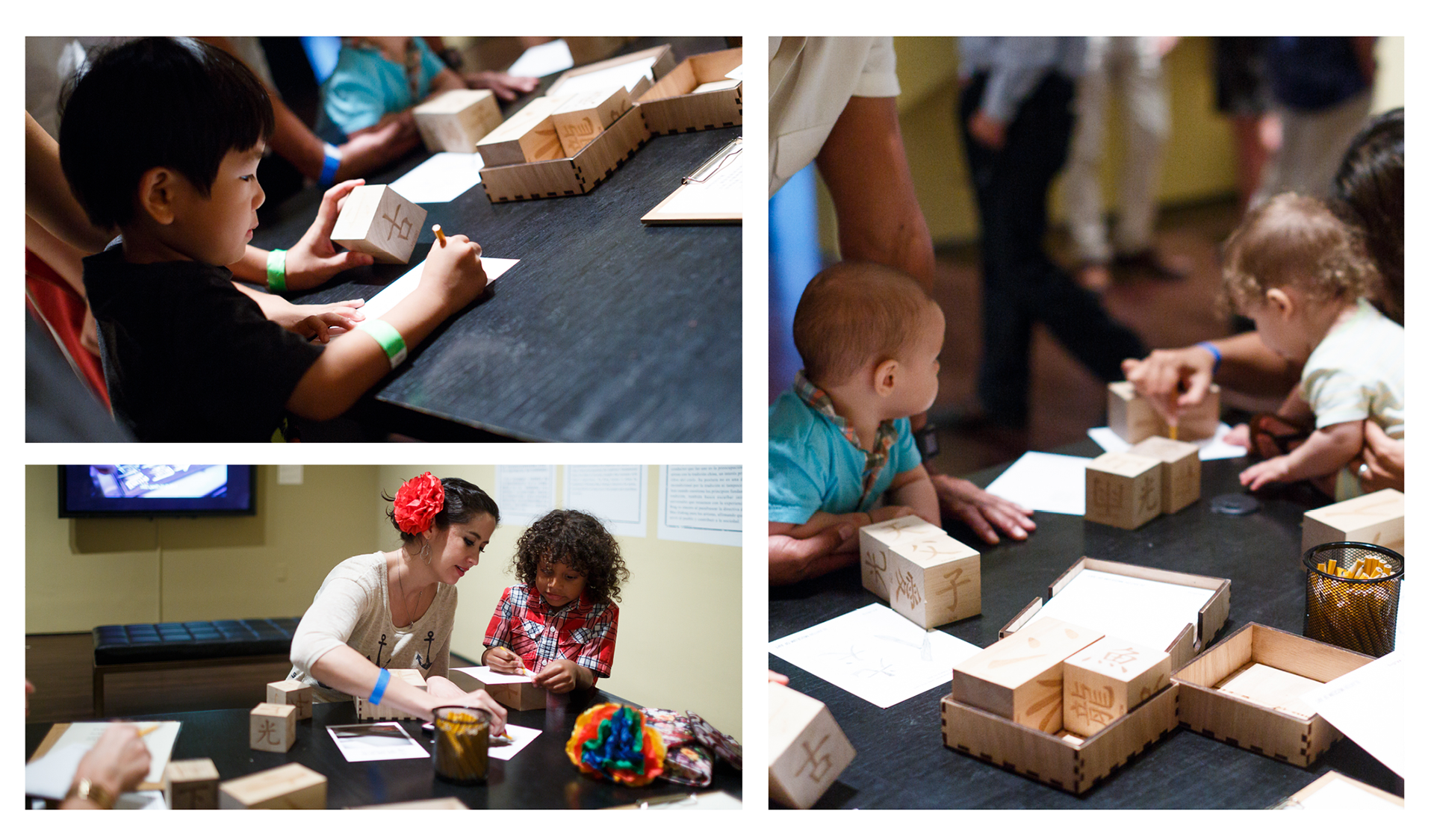 Book from the Sky Installation Photo